Stay hydrated during your workout with YANGA Sports Water!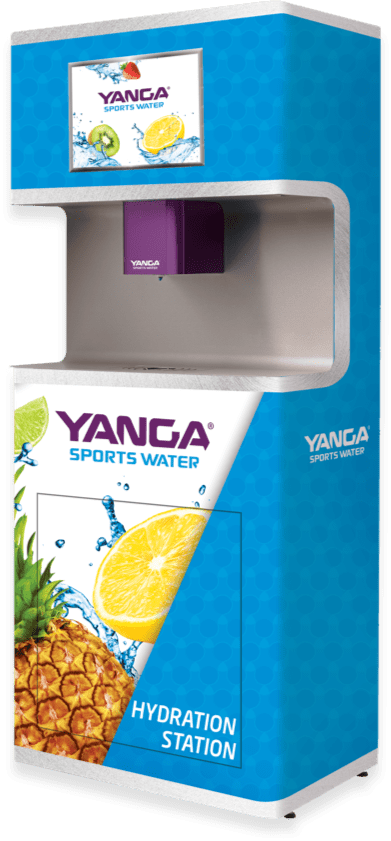 Hydrate and feel great.
Perfectly chilled
Micro-dosing technology means YANGA Sports Water is mixed on the spot ensuring it is always cool & fresh.
Filtered
The clean and pure taste comes from using Brita filtered water.
Added vitamins
Vitamins B1, B3, B5, B6 and B8 help to keep you strong before, during and after a workout.
Only 5 kcal per serving
With less than 5 kcal per serving YANGA Sports Water helps keep your weight in check.
6 flavours
There is enough choice for everyone with 6 fruity and delicious flavours.
3 intensities
With 3 strength options from mild to strong everyone will be able to find their right mix.
Good for the wallet
With unlimited access* and bargain-priced subscription it is the only cost effective way to stay hydrated. Even if you drink YANGA Sports Water just twice a week, the cost of subscription will be covered. * frequencies vary per club
Better for the environment
Refill your own water bottle again and again to help reduce plastic waste