Expertly track your progress with FitQuest!
Developed by medical research company MIE Medical Research LTD, FitQuest is a state of the art concept in fitness measurement bringing full bio-mechanical lab technology to the gym environment. Through an advanced measurement platform and unique algorithms, Fitquest enables users to monitor details around their fitness and body composition. The fitness test measures balance, explosive leg power, upper and lower body strength, endurance, speed ability and heart rate recovery while the body composition test produces accurate measurements for body fat, muscle mass and hydration.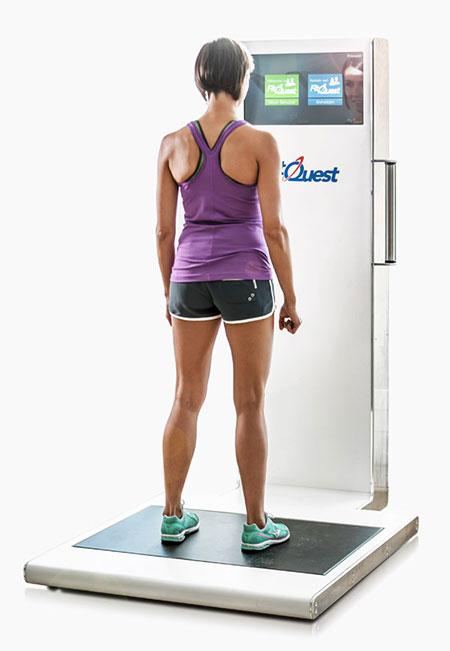 As a LIVE IT. member you get unlimited access to our FitQuest machine so you can set goals, track progress and find your fit! You can access all of the data at any point by logging into your Member Area online or by logging into the machine in the gym.
It couldn't be easier to use, simply step on, enter your pincode, select your test and complete each task as instructed on screen. If you have any issues or want to discuss your measurements in more detail; one of our highly trained PT's or management team will be able to support you. Just ask!