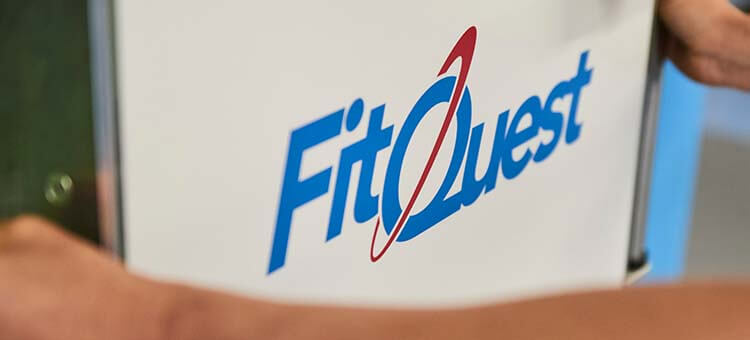 FITQUEST | FITNESS & BODY COMPOSITION TRACKING
BRINGING FULL BIO-MECHANICAL LAB TECHNOLOGY TO A GYM NEAR YOU
Here at The Gym, we pride ourselves on our high spec kit, which is why we've kitted all our new gyms out with FitQuest's newest machine.
Accurately measuring incremental changes in fitness and body composition over time, FitQuest enables you to track your progress so that you can stay on track with your training.
Talk about revolutionising the gym experience!
MEASURE FITNESS NOT ACTIVITY
Most devices track effort or activity levels. FitQuest identifies which exercises deliver tangible fitness improvements, irrespective of preferred physical activity, by providing a scientifically quantified assessment of your current fitness level.
VIEW TRENDS AND TRACK PROGRESS
With personalised training tips, FitQuest allows you to focus on specific areas you want to improve. Enabling you to track the results of repeated tests, FitQuest helps you identify trends and establish new areas to focus on.
PEER BASED COMPARISON
Using the unique FQ Index score (which is like the fitness version of an IQ test), FitQuest utilises a comparative database of over 42,000 individuals, which enables you to compare fitness levels with people of similar gender and age demographics.
SCIENTIFICALLY ROBUST
Using tests developed and recognised by sports scientists, FitQuest provides the first self-administered, scientifically quantified assessment of your current fitness level. To top it all off, it does this in only 4 minutes, so it's quick and efficient too.
FIND YOUR FIT
At The Gym Group
IMPORTANT INFORMATION:
FitQuest is not available at the following gyms, though Live It membership is available at all of our sites:
Croydon Purley Way, Sheffield Kelham Island, Basingstoke, Portsmouth Fratton, Tamworth, Birmingham Stechford, Chichester, York Foss Island, Cambridge, London Sydenham, Leeds Headingley, Oxford Abingdon, Perth, Bristol Avonmeads, Southend-on-Sea, Paignton, Newton Abbot, London Caledonian Road, Irvine, Dorchester and Manchester Old Trafford