Gyms in Oxford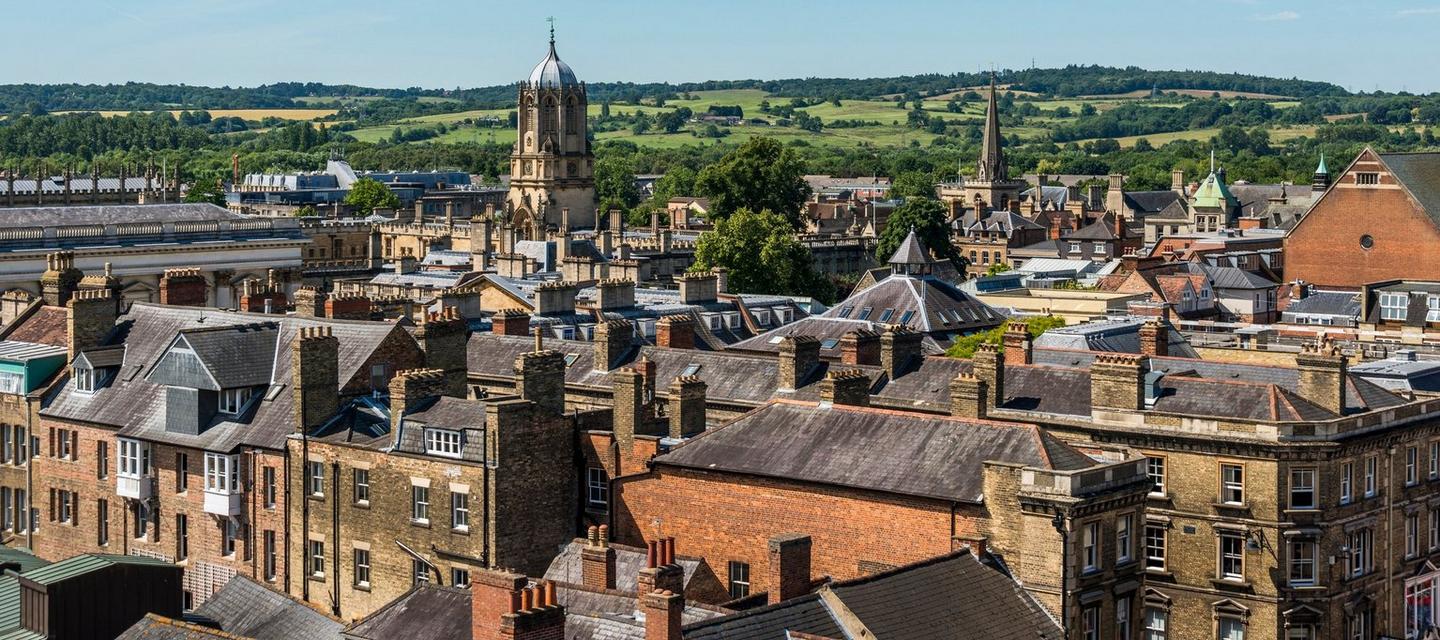 Oxford Gyms
PRICES FROM £20.99 PER MONTH
Open 24/7. No contract. From only £20.99 a month. Join The Gym Group in Oxford today and find your fit.
Smash your fitness goals when you join one of our best-in-class Oxford gyms.
Open round the clock to suit your schedule and lifestyle, our gyms in Oxford make working out affordable and easy. You can find us near the A34 at the Fairacres Retail Parks or in Headington Retail Park, next to Costa and Aldi. All our Oxford gyms are located near a commuter and public transport roads, so it's as easy as possible to fit into your daily routine.
Whether you're a casual gym-goer or looking to take the first step into being active, all our gyms are packed with state-of-the-art equipment to help you reach your fitness goals. Find the perfect routine for you with a variety of cardio and weights machines, as well as a wide selection of classes.
Or, if you are unsure where to start or need some professional advice to kick it up a notch, our friendly personal trainers are available to create a plan for achieving your unique goals.
We know that environment is everything when it comes to getting a good workout. That's why our Oxford gyms are bright, spacious, and socially distanced to create a laid-back and inclusive atmosphere that helps keep you motivated. They also feature showers and changing rooms with plenty of locker space to keep your valuables secure.
With flexible membership options starting from just £20.99 a month, The Gym Group in Oxford is the affordable solution to meeting all your health and fitness goals.
Visit our gyms in Oxford and find your fit with us today.
LOADING
Our Oxford Gyms
WHAT MAKES OUR GYMS GREAT
State-of-the-art equipment

Showers and changing rooms

Free WiFi
WHAT OUR MEMBERS THINK
It was such a great experience, a lot of likeminded people, supportive and caring. I've learnt a lot and enjoyed as much as I was knocked out after the session! No other gym I recommend then The Gym Group!
I've really enjoyed being a member of the gym. It's helped me keep on track with my fitness goals. It's given me confidence to try new machines, and new styles of training. The PTs are friendly. I find them very approachable. t's a welcoming space which I think anyone can enjoy.
Going to The Gym Group is like going home - it puts me in a really good headspace.
I'm amazed at how clean everything is. The changing rooms are really clean, like really, really clean. Now, all I want to do is shower here! I feel 100% safe and the staff are great, they're doing an amazing job - hats off to them.
FAQs
1. Are your gyms in Oxford open 24 hours?
Yes! You can visit any of the Gym Group's Oxford locations 24 hours 7 days a week.
2. Is free parking available in your Oxford gyms?
Yes! Both of our Oxford locations have parking areas that allow for 3 hours of free parking, with no ticket or validation required.
3. What's the equipment in your Oxford gyms?
All our locations across the UK are stocked with top-of-the-line workout equipment. You will find everything you need to strength train including free weights, weight machines, and benches. For cardio, you can find treadmills, elliptical trainers, stationary cycles, stepping machines, rowing machines and more. And, for flexibility, we have yoga balls, mats and more.
4. What is the age limit for your Oxford gyms?
All Gym Group members must be ages 16 and up. If you are under 18 years old, you will need to complete an online induction before receiving your PUN which will grant you access to our gyms.
5. Do I need a membership to check out your gyms in Oxford?
We offer a wide variety of memberships, from one day to one year! The best part is, they're contract free. Please visit our membership prices page to find the right option for you.
6. What are the facilities in your gyms in Oxford?
There are lockers, showers, water fountains and vending machines located in all of our Oxford locations. Learn more about our facilities here.
7. Is there free Wi-Fi in your Oxford gyms?
Enjoy free Wi-Fi during your workout at The Gym Group. This allows you to listen to your favourite songs, catch up on your exciting shows, or log your exercises on your go-to fitness app without having to use your own data.
8. What classes do your gyms in Oxford offer?
Each location has a different set of classes available. Please view this week's class timetable to see what classes are happening at your preferred location.
9. Is personal training available in your Oxford gyms?
Yes! Person trainers are here to help you with your fitness journey, whether you're a first-time gym goer or a seasoned professional who's looking for ways to shake up your routine. Please visit our Personal Training page to learn more.
10. Do you have lockers in your Oxford gyms?
Yes, all members have access to our lockers, however, you will need to bring your own lock or purchase one for £5 out of our vending machines located inside of the gym.
11. How busy are your Oxford gyms?
Each location varies depending on the day and time you are planning on arriving. Please visit our gym busyness page for more information on your preferred location.