Gyms in Newcastle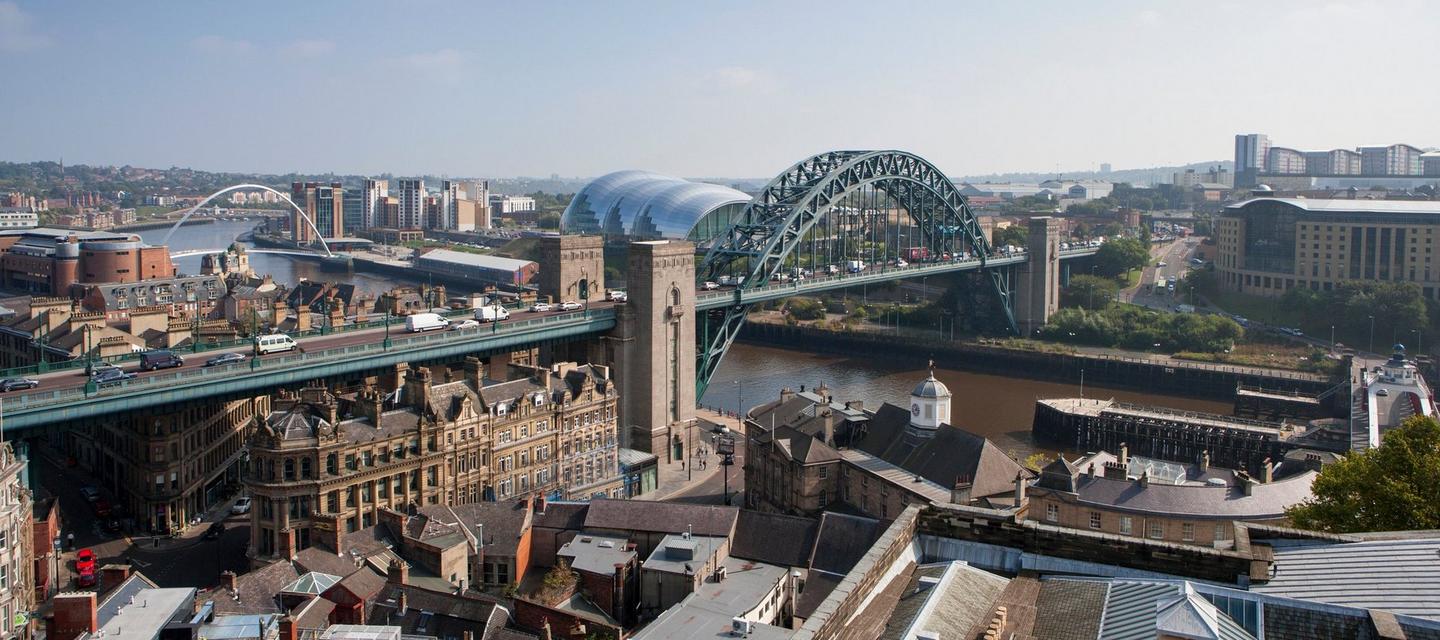 Newcastle Gyms
PRICES FROM £17.99 PER MONTH
Open 24/7. No contract. From only £17.99 a month. Join The Gym Group in Newcastle today and find your fit.
With three great locations to choose from and NO contract required, our Newcastle gyms are the best place to smash your fitness goals.
Open round-the-clock to suit your schedule, you'll find our gyms in convenient and central locations including Newcastle City Centre and Gosforth High Street. They're also near to key commuter and public transport routes, so whether you prefer to exercise near work or home we're confident we'll fit into your daily routine.
All our gyms are stocked with state-of-the-art equipment including cardio, resistance, and weight machines. If you're looking for a little variation, we also offer a wide selection of classes and Personal Trainers to help you find a fitness routine perfectly tailored to your goals. We know that having the right environment is integral to a good work out. That's why our Newcastle gyms are bright, spacious, and socially distanced to create a laid-back and inclusive atmosphere that helps keep you motivated. They also feature showers and changing rooms with plenty of locker space to keep your valuables secure.
With flexible membership options starting from just £17.99 a month, The Gym in Newcastle is the affordable solution to meeting your health and fitness goals.
Visit our gyms in Newcastle and find your fit with us today.
LOADING
Our Newcastle Gyms
WHAT MAKES OUR GYMS GREAT
Convenient locations near home and work

Open 24/7

State-of-the-art equipment

Showers and changing rooms

Flexible memberships options

A great selection of classes

Free WiFi

Yanga Sports Water
WHAT OUR MEMBERS THINK
It was such a great experience, a lot of likeminded people, supportive and caring. I've learnt a lot and enjoyed as much as I was knocked out after the session! No other gym I recommend then The Gym Group!
I've really enjoyed being a member of the gym. It's helped me keep on track with my fitness goals. It's given me confidence to try new machines, and new styles of training. The PTs are friendly. I find them very approachable. t's a welcoming space which I think anyone can enjoy.
Going to The Gym Group is like going home - it puts me in a really good headspace.
I'm amazed at how clean everything is. The changing rooms are really clean, like really, really clean. Now, all I want to do is shower here! I feel 100% safe and the staff are great, they're doing an amazing job - hats off to them.
FAQs
1. Are your gyms in Newcastle open 24 hours?
Our Newcastle City location is open 24 hours, 7 days a week. Newcastle East is open from 6:30am to 11pm daily, and the Gosforth location is open from 7am to 11pm daily.
2. Is free parking available at your Newcastle gyms?
There is free parking at our Newcastle East gym, and residential parking has free hours around our Gosforth location. If you are visiting our Newcastle City gym, you can get discounted parking. To learn more please visit the gym page of your preferred location.
3. What's the equipment in your Newcastle gyms?
Discover a range of high-quality equipment to help you strengthen, burn, and tone. Get pumping on cardio machines like treadmills and stationary bikes or explore our excellent weightlifting area with everything you need - from medicine balls to weight machines. We also offer mats, yoga balls, and more to help you warm up and cool down.
4. What is the age limit for your Newcastle gyms?
The Gym Group is open to anyone 16 and over. If you are under 18 years old, you will need to complete an online introduction before joining us in person at the gym.
5. Do I need a membership to check out your gyms in Newcastle?
If you'd like to check out any location, you can get a day pass. We offer a selection of contract free membership, making our gym more accessible. Whether you'd like to come check us out for a day, or work out with us for a year, we have a membership for you.
6. What are the facilities in your gyms in Newcastle?
We have male and female locker rooms with changing rooms, and showers. There is space to get you feeling your best before and after your workout. Learn more about our facilities here.
7. Is there free Wi-Fi in your Newcastle gyms?
Yes! Stay connected, log your workouts into apps, listen to your favourite songs, and shows without having to use any of your personal data.
8. What classes are available at your gyms in Newcastle?
We offer a wide range of classes; however, the schedule will vary depending on which location you are in. For the most up to date info on our classes, please visit this week's class timetable or check out The Gym Group app.
9. Is personal training available in your Newcastle gyms?
Yes! Personal trainers are available to help you with your workout routines. All new members are invited to book a free Personal Training session at their preferred location within 60 days of joining.
10. Do you have lockers in your Newcastle gyms?
Lockers are available at every location, allowing you to keep your items safe and secure while you work out. You will need to bring a lock or purchase one from a vending machine located inside of the gym.
11. How busy are your Newcastle gyms?
Each gym will vary depending on the location, time, and day. Please visit our gym busyness page to get more information on the location in question. Simply select your preferred gym, day, and hour you would like to arrive.