Gyms in Leeds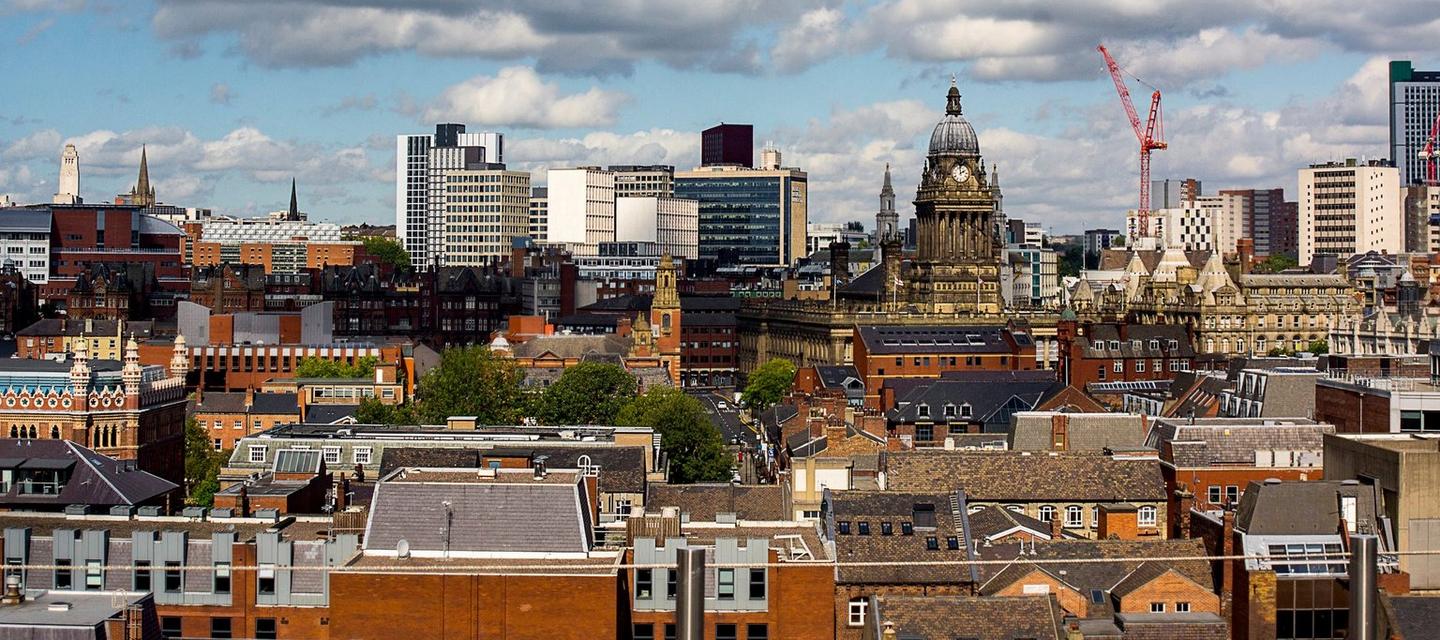 Leeds Gyms
PRICES FROM £13.99 PER MONTH
Open 24/7. No contract. From only £13.99 a month. Join The Gym Group in Leeds today and find your fit.
Discover The Gym Group in Leeds for the affordable and best-in-class solution to smashing your fitness goals.
Open round-the-clock to suit your schedule, our Leeds gyms are conveniently and centrally located including in Leeds Meanwood and York Road. You'll also find us near key commuter and retail spots such as The Core shopping complex and Leeds Train Station, so whether you prefer to exercise after work or closer to home one of our gyms will be right for you!
All our gyms are stocked with state-of-the-art equipment including cardio, resistance, and weight machines. We also offer a wide selection of classes and have Personal Trainers on hand to help create fitness routines perfectly tailored to you.
Our Leeds gyms are bright, spacious, and socially distanced to create a laid-back and inclusive atmosphere that helps you feel motivated and ready for your workout. They also feature showers and changing rooms with plenty of locker space, free Wi-Fi and free parking options in certain locations.
With flexible membership options starting from just £13.99 a month and NO contract, The Gym Group is your affordable solution to fitness.
Visit our gyms in Leeds and find your fit with us today.
LOADING
Our Leeds Gyms
WHAT MAKES OUR GYMS GREAT
State-of-the-art equipment

Showers and changing rooms

Free WiFi
WHAT OUR MEMBERS THINK
It was such a great experience, a lot of likeminded people, supportive and caring. I've learnt a lot and enjoyed as much as I was knocked out after the session! No other gym I recommend then The Gym Group!
I've really enjoyed being a member of the gym. It's helped me keep on track with my fitness goals. It's given me confidence to try new machines, and new styles of training. The PTs are friendly. I find them very approachable. t's a welcoming space which I think anyone can enjoy.
Going to The Gym Group is like going home - it puts me in a really good headspace.
I'm amazed at how clean everything is. The changing rooms are really clean, like really, really clean. Now, all I want to do is shower here! I feel 100% safe and the staff are great, they're doing an amazing job - hats off to them.
FAQs
1. Are your gyms in Leeds open 24 hours?
Visit any of our Leeds locations, at any time, every day of the week except for Leeds Headrow. The Headrow location is open from 5am to 11pm Monday through Friday, and 6am to 8pm on the weekends.
2. Is free parking available at your Leeds gyms?
You can find free parking options at all our locations.
3. What's the equipment in your Leeds gyms?
Get your body moving with a range of great equipment found at The Gym Group. You can take advantage of our top-of-the-line strength training equipment, cardio machines, and free weights. You'll also find everything you need to stretch and tone. There is something for everybody and every ability at The Gym Group.
4. What is the age limit for your Leeds gyms?
If you are over 16 years old, you can join us at any of our Leeds locations. For members under 18 years old, you will need to complete an online introduction before receiving your PIN to enter the gym.
5. Do I need a membership to check out your gyms in Leeds?
We offer a range of options to fit your needs, including single day passes for those who would like to pop in and give us a try. All of the memberships at The Gym Group are contract free. Please visit our membership prices page to learn more.
6. What are the facilities in your gyms in Leeds?
Every gym is equipped with changing rooms and showers. You can also find water fountains dotted around the space. If you have forgotten anything at home, such as a water bottle or towel, simply visit one of our vending machines located around the gym.
7. Are there free Wi-Fi in your Leeds gyms?
Free Wi-Fi is available to all visitors, in all of our locations so you can stream your favourite music and videos as you work out, without using your data plan.
8. What classes are available at your gyms in Leeds?
Every location has a unique schedule, please visit this week's class timetable to see what's going on in your area. Our classes are open to everyone and every ability, from first timers to professionals.
9. Is personal training available in your Leeds gyms?
Yes! Our personal trainers are available to help you put together your routine and make the most out of your time at the gym, great for beginners and seasoned gym goers alike. Visit our Personal Training page to learn more.
10. Do you have lockers in your Leeds gyms?
Yes! Our lockers are available to keep your items secure during your workout. You will need to bring your own padlock or purchase one at the gym.
11. How busy are your Leeds gyms?
Wondering what time is best to visit us? Our gym busyness page will give you quick insights to whether queues are likely and how much space is available to train. It is broken down by each day and hour.