Gyms in Edinburgh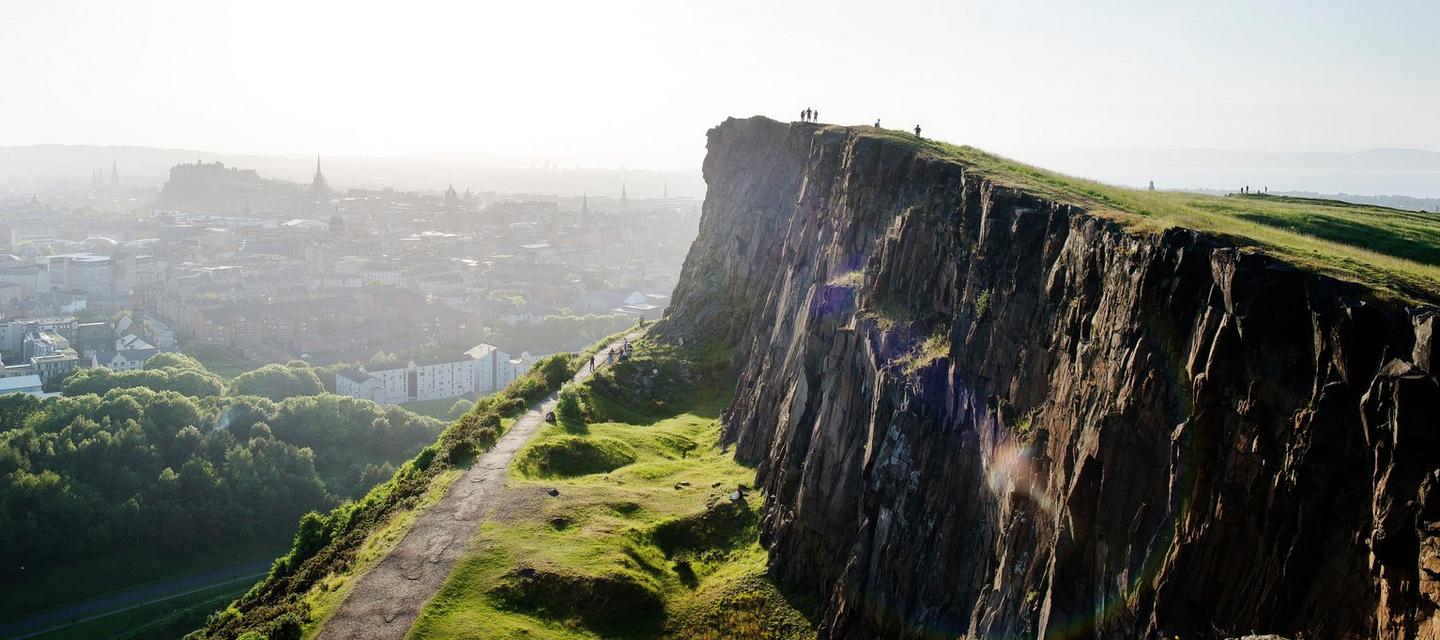 Edinburgh Gyms
PRICES FROM £13.99 PER MONTH
Open 24/7. No contract. From only £13.99 a month. Join The Gym Group in Edinburgh today and find your fit.
With five great locations to choose from and round-the-clock opening hours, working out with The Gym Group in Edinburgh is affordable and easy.
Open round-the-clock to suit your schedule, you'll find our gyms in convenient and central locations including a stone's throw from Princes Street, Murrayfield, and Cameron Toll. They're also near key commuter and public transport routes, such as Waverley Station, so whether you prefer to exercise near work or home we've made it as easy as possible to fit into your daily routine.
All our gyms are packed with state-of-the-art equipment including cardio, resistance, and weight machines. If you're looking for a little variation, we also offer a wide selection of classes and have Personal Trainers on hand to help you find the perfect routine to meet your fitness goals.
We know that environment is everything when it comes to getting a good workout. That's why our Edinburgh gyms are bright, spacious, and socially distanced to create a laid-back and inclusive atmosphere that helps keep you motivated. They also feature showers and changing rooms with plenty of locker space to keep your valuables secure.
With flexible membership options starting from just £13.99 a month, The Gym in Edinburgh is the affordable solution to meeting all your health and fitness goals.
Visit our gyms in Edinburgh and find your fit with us today.
LOADING
Our Edinburgh Gyms
WHAT MAKES OUR GYMS GREAT
State-of-the-art equipment

Showers and changing rooms

Free WiFi
WHAT OUR MEMBERS THINK
It was such a great experience, a lot of likeminded people, supportive and caring. I've learnt a lot and enjoyed as much as I was knocked out after the session! No other gym I recommend then The Gym Group!
I've really enjoyed being a member of the gym. It's helped me keep on track with my fitness goals. It's given me confidence to try new machines, and new styles of training. The PTs are friendly. I find them very approachable. t's a welcoming space which I think anyone can enjoy.
Going to The Gym Group is like going home - it puts me in a really good headspace.
I'm amazed at how clean everything is. The changing rooms are really clean, like really, really clean. Now, all I want to do is shower here! I feel 100% safe and the staff are great, they're doing an amazing job - hats off to them.
FAQs
1. Are your gyms in Edinburgh open 24 hours?
We have 5 locations in Edinburgh. 4 of them are open for 24 hours a day 7 days a week, allowing you to fit your workout into your schedule, whenever works best. However, Edinburgh Murrayfield operates from 6am to 10pm every day.
2. Is free parking available in your Edinburgh gyms?
All of our locations have free parking in Edinburgh except for the City Centre location.
3. What's the equipment in your Edinburgh gyms?
You can find a wide range of state-of-the-art equipment around the gym including weight machines, treadmills, dumbbells, stair climbers, and so much more. We invite you to read our exercise guides which provide step-by-step information on how to work out on the available equipment.
4. What is the age limit for your Edinburgh gyms?
Our gyms are open to members ages 16 and up. If you are under 18 years of age, you will need to complete an online introduction before receiving your PIN.
5. Do I need a membership to check out your gyms in Edinburgh?
We offer a variety of different contract free memberships, including day passes, which allow you to check out a location without any commitment. Learn more about our memberships here.
6. What are the facilities in your gyms in Edinburgh?
Changing rooms, showers, and lockers are available for use in all our locations. Get ready before and after your workout, and keep your items secure in our lockets. Looking for a snack or a towel? Locate one of our vending machines and you can purchase them at the gym.
7. Is there free Wi-Fi in your Edinburgh gyms?
Whether you're looking to listen to your favourite song, or catch up on thrilling shows, you can do anything online with our free Wi-Fi!
8. What classes are available at your gyms in Edinburgh?
We are proud to offer a great range of classes open to all levels in our Edinburgh gyms. If you would like to see what classes are available near you, please visit this week's class timetable or sign into The Gym Group App.
9. Is personal training available in your Edinburgh gyms?
There are a range of trainers available at our Edinburgh gyms, each having their own style and pricing. New members can get a free session when they book within 60 days of joining the gym. To learn more, visit our Personal Training page.
10. Do you have lockers in your Edinburgh gyms?
Our lockers allow you to safely store important items, so you can focus on getting your workout done. Simply bring your own lock or purchase one from a vending machine located in the gym.
11. How busy are your Edinburgh gyms?
Trying to find the right time to visit us? Please visit our busyness page to see the average amount of visitors at any given time for your chosen location!