Gyms in Birmingham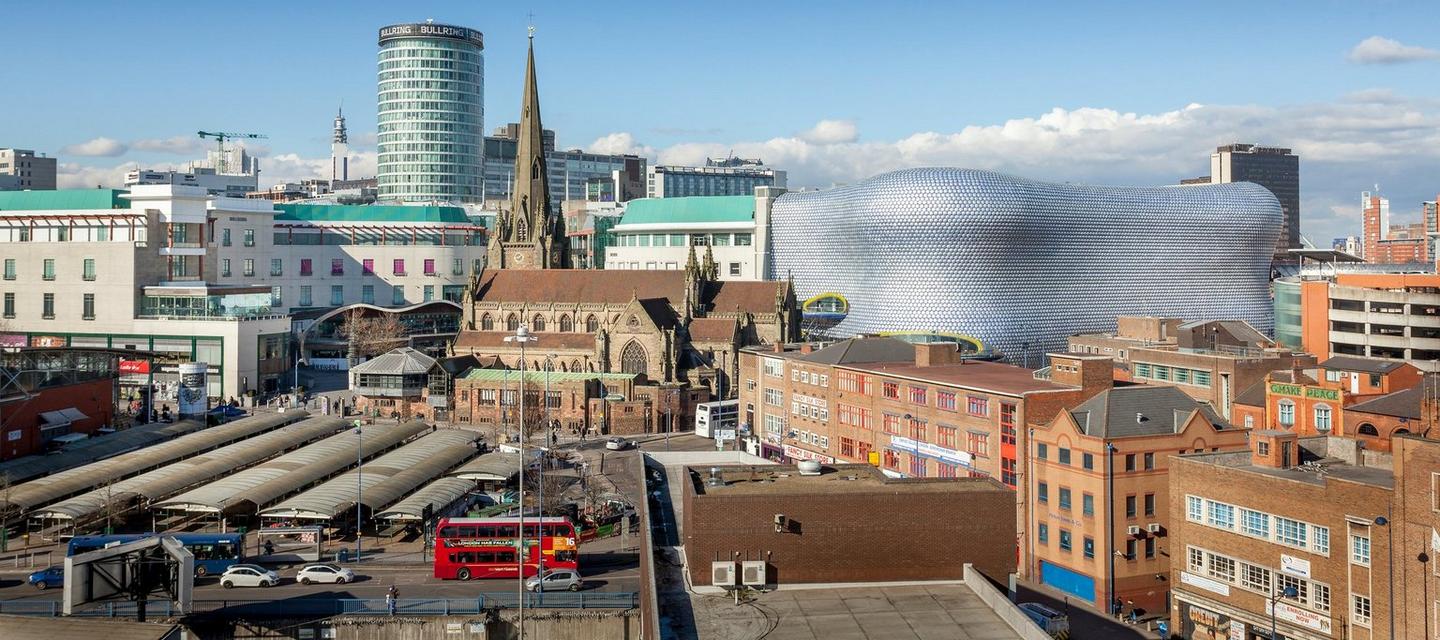 Birmingham Gyms
PRICES FROM £12.99 PER MONTH
Open 24/7. No contract. From only £12.99 a month. Join The Gym Group in Birmingham today and find your fit.
Wherever you are in the city, level up your fitness game at one of our affordable, best-in-class Birmingham gyms.
Open round the clock and with no contracts to tie you down, we've got multiple locations throughout the city. Whether you prefer to exercise near home or work, one of our gyms will be right for you!
They're also stocked with state-of-the-art equipment, including cardio and weights machines, free weights, and a functional training area.
All our Birmingham gyms are bright, spacious, and socially distanced to create an environment where you feel comfortable and motivated to workout. And with extra perks like free wi-fi and parking, you'll have everything to make your gym experience as enjoyable as possible.
With flexible membership options starting from just £12.99 a month and NO contract, The Gym Group is the next step on your fitness journey.
Visit our gyms in Birmingham and find your fit with us today.
LOADING
WHAT MAKES OUR GYMS GREAT
State-of-the-art equipment

Showers and changing rooms

Free WiFi
WHAT OUR MEMBERS THINK
It was such a great experience, a lot of likeminded people, supportive and caring. I've learnt a lot and enjoyed as much as I was knocked out after the session! No other gym I recommend then The Gym Group!
I've really enjoyed being a member of the gym. It's helped me keep on track with my fitness goals. It's given me confidence to try new machines, and new styles of training. The PTs are friendly. I find them very approachable. t's a welcoming space which I think anyone can enjoy.
Going to The Gym Group is like going home - it puts me in a really good headspace.
I'm amazed at how clean everything is. The changing rooms are really clean, like really, really clean. Now, all I want to do is shower here! I feel 100% safe and the staff are great, they're doing an amazing job - hats off to them.
FAQs
1. Are your gyms in Birmingham open 24 hours?
We currently have 10 Gym Group locations in Birmingham, all of which are open for 24 hours a day, 7 days a week.
3. What's the equipment in your Birmingham gyms?
Explore a wide range of high-quality equipment when you work out at the Gym Group. We offer the right tools for stretching, toning, lifting, and cardio exercises. If you are looking to try something new, visit our exercise guides for detailed instructions, or simply ask a member of our helpful team.
4. What is the age limit for your Birmingham gyms?
The Gym Group is open to everyone 16 years of age and older. For any members under the age of 18, please note that you will need to complete an online introduction before receiving your PIN to enter the gym.
5. Do I need a membership to check out your gyms in Birmingham?
If you would like to see what we have to offer at The Gym Group, try one of our Day Passes at any of our Birmingham gyms. We have no contracts, and a wide range of membership lengths, so you can choose the right option for you.
6. What are the facilities in your gyms in Birmingham?
The Gym Group offers changing rooms, showers, and lockers at all of our Birmingham locations. You will also find vending machines on site, so you can grab anything you need!
7. Is there free Wi-Fi in your Birmingham gyms?
Enjoy free Wi-Fi during your workout when you come to The Gym Group. Listen to your favourite songs, log your workouts, or catch up with your gym buddy without using your mobile data.
8. What classes are available at your gyms in Birmingham?
If you're looking to join a class, take a peek at this week's class timetable! All of our classes are open to members at no additional cost.
9. Is personal training available in your Birmingham gyms?
All new Gym Group members are invited to book a FREE Personal Training session at their selected gym within 60 days of joining. Costs and availability will vary from trainer to trainer. Visit our Personal Training page to learn more.
10. Do you have lockers in your Birmingham gyms?
Enjoy free use of our lockers in all Birmingham locations. You will need to provide your own lock or purchase one from us for £5.
11. How busy are your Birmingham gyms?
Most gym busyness will depend on several factors, such as the day of the week and the time of the day, as some days and hours are typically busier than others. Visit our gym busyness page to check out your selected gym.