How to do a Tuck Jump

How to do a tuck jump
Want to learn how to do a tuck jump? This plyometric strength exercise is all about explosive movement with just a hint of cardio. Keep reading to learn how to do a tuck jump effectively and safely.
What is a tuck jump?
Tuck jumps are plyometric exercises, meaning they are designed to increase your speed, strength, and endurance through impactful aerobic movement. Performed well, a tuck jump works your legs, quads, core, and glutes for a combined upper-body and lower-body conditioning exercise.
How to Do a Tuck Jump: A Step-by-Step Guide
Here's the correct way to do a tuck jump:
Stand up straight, with your feet wider than shoulder-width apart and your chest up.

Lower your body and bend your knees, being sure to keep your back straight as you bend. Good posture is important even when bending over, since it protects spinal health and encourages balance.

Jump as high as you can, lifting your knees up to your chest. Look forward to keep your neck in a natural position in line with your spine.

Land on your feet, and lower yourself back into the position detailed in steps 1 and 2.

Repeat, aiming for 8-12 jumps and 3 sets at first.
When it comes to tuck jumps, and plyometric exercises in general, it's best to start slow and build gradually. Once you're comfortable, you can begin ramping up the difficulty and intensity for a harder workout.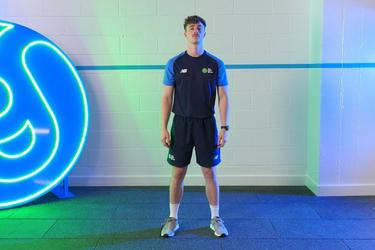 1/4
Want to learn more?
Plyometric training is tough. The friendly personal trainers at your local Gym are on hand to discuss technique, create an individualised fitness plan, and help you smash your fitness goals.
Other Exercises